We're building a better municipal bond market.
Learn how
Connecting municipal bond issuers with investors
BondLink provides municipal bond issuers with easy-to-use investor relations websites, custom roadshows and investor analytics to help drive demand for their bond sales. Our issuer tools have made BondLink the go-to resource for sophisticated issuers looking for an edge.

How BondLink Helps Issuers
It's no longer 'good enough' to secure a strong bond rating. The BondLink advantage is to empower issuers with cutting-edge technology to attract investors well ahead of their next bond sale. Utilizing our investor-designed tools, BondLink issuers are able to stand out with investors in a very crowded market.
Get started quickly
We'll work with you to set up your investor relations site in as fast as a day.
Update in real-time
It's easy to upload documents, connect with investors, announce upcoming bond sales, and more.
Reach investors
With online roadshows, email announcements, and more, we help you reach more investors and drive your bond sales.
Build relationships
Know your investors and strengthen engagement with our analytics and messaging tools.
Explore our platform
How BondLink works for investors
BondLink makes it easier for investors to find the information they seek so they can learn more about your bonds and make confident investing decisions.
Streamline your bond research
Save documents, bond info and more in one centralized location.
Be the first to know
Get notifications about upcoming bond sales and other news from issuers.
Customize your calendar
Add events and bond sales to your own dynamic calendar.
Get it all for free
BondLink's tools and resources are free for investors.
View all resources
Reach more investors and drive your bond sales
"With BondLink we have a tool at our disposal that allows us to communicate with investors before, during and after the sale – keeping them engaged"
Nandini Natarajan, Chief Financial Officer
Illinois Housing Development Authority
From small towns to big states, BondLink issuers include:
Learn what BondLink can do for you
Ready to test drive BondLink's best-in-class investor relations platform? Come discover how enhanced outreach can help attract additional investors and drive demand for your next bond sale.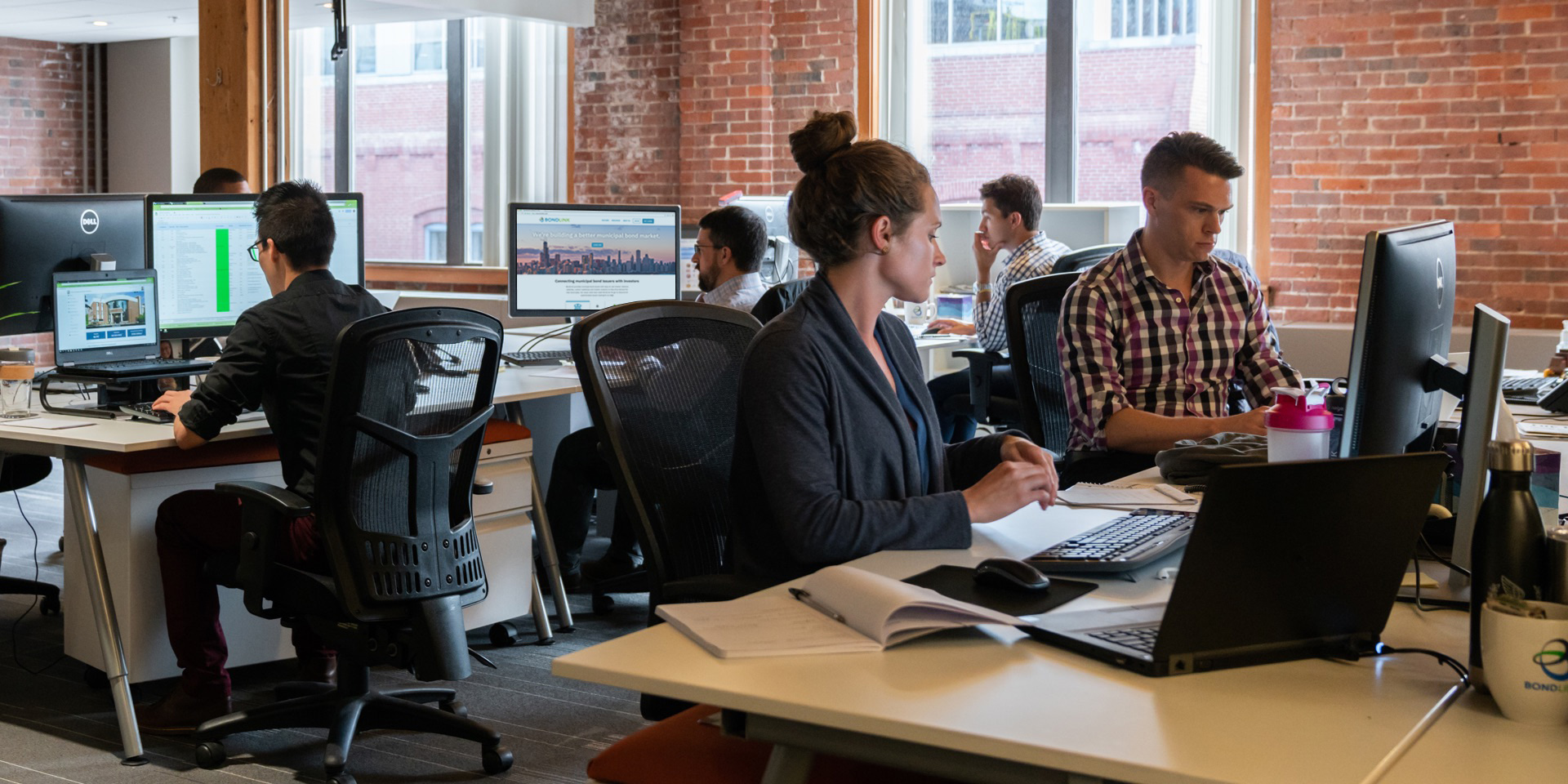 Pushing the Municipal Market Forward
BondLink is the go-to resource for effective and creative investor outreach solutions for municipal bond issuers. Our goal is ultimately to create efficiencies in the marketplace, helping governments improve their disclosure and lowering issuer borrowing costs.
The latest news & articles